Top Questions to Ask Before Your Air Conditioner Installation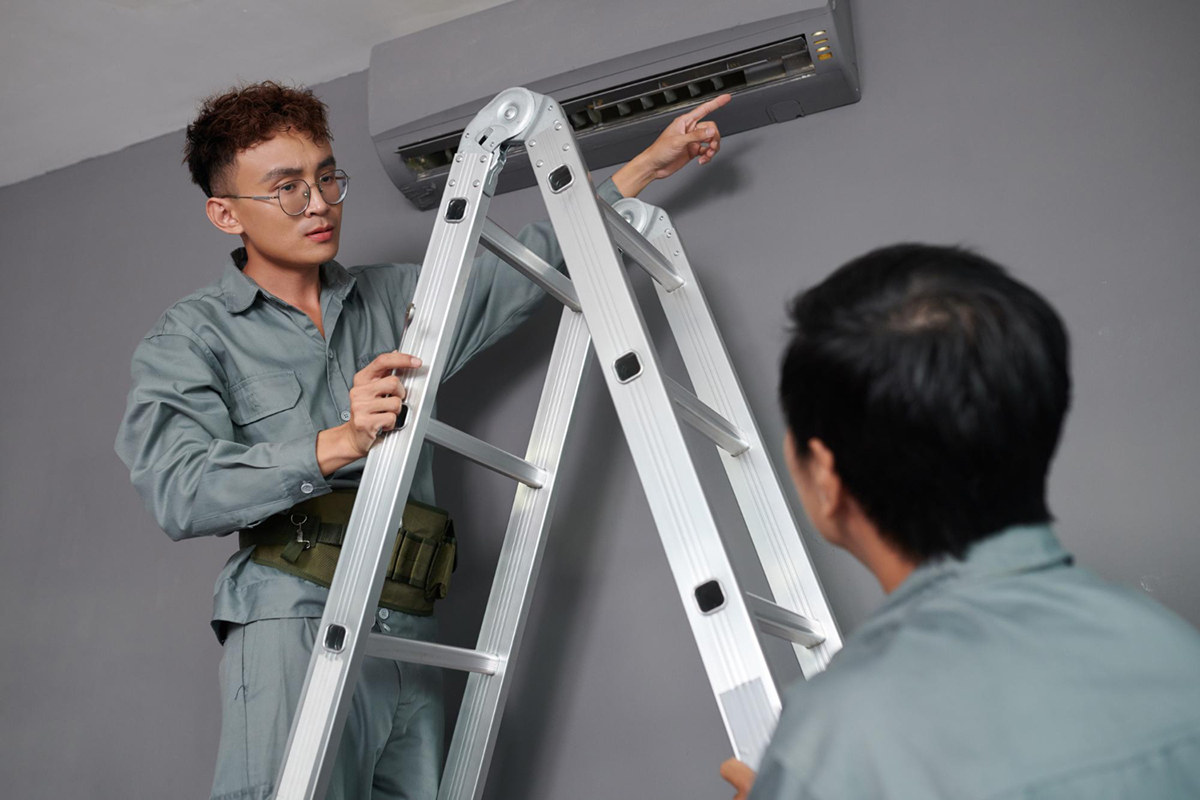 Are you tired of living and working in a hot and uncomfortable environment? A well-functioning air conditioning system is essential to beat the heat and maintain your comfort, especially in Florida. However, before you invest in an air conditioning system, it is crucial to ask some important questions to ensure that your investment is worth it and a perfect fit for your needs. In this blog post, we will discuss some critical questions to ask before your air conditioner install. So, let's dive in!
1. What is the Correct Size of Your AC Unit?
Before installing an air conditioning unit, it is essential to determine the right size for your home or commercial property. An AC unit that is too small will struggle to cool your space, while an AC unit that is too large will waste energy and cause temperature imbalances. A professional HVAC contractor can measure your space and recommend the correct size of your AC unit based on your unique specifications.
2. Can You Benefit from an Energy-Efficient AC Unit?
An energy-efficient air conditioning system can potentially save you a lot of money on your utility bills. Therefore, it is essential to research and invest in an energy-efficient AC unit that has a high SEER (Seasonal Energy Efficiency Ratio) rating. This will ensure that your AC unit runs efficiently and consumes less power while adequately cooling your space.
3. What Are the Installation Costs for Your Air Conditioner?
Before you choose an AC unit for installation, it's essential to know the installation costs, including any additional charges. Ensure that you factor in any associated expenses like ductwork, electrical updates, or permits, and get more than one quote from professional HVAC technicians. Comparing costs and workmanship quality can help you find the best deal and prevent you from overpaying.
4. What is the Maintenance Schedule for Your AC Unit?
Regular maintenance is essential to ensure that your air conditioner runs optimally and stays energy-efficient. It's important to ask a professional HVAC contractor for the maintenance schedule to keep your AC unit in peak condition and identify any potential issues before they become more costly repairs. Additionally, you should ask for the warranty to know what's covered and excluded.
5. What is Your AC Unit's Noise Level?
The sound of your air conditioning unit could affect your comfort and your neighbor's peace. That's why you should ask your HVAC contractor about the AC unit's noise level to avoid unpleasant surprises. A quieter air conditioner can be worth the investment if you want to enjoy a peaceful environment while still staying cool and comfortable.
Conclusion:
Air conditioner installation is a crucial investment to maintain your comfort during hot weather. Asking the right questions before your air conditioner install can help you find the best option that meets your needs, budget, and preferences. At Discount Air Supply, we carry a wide range of air conditioner types, brands and offer a variety of sizes and capacities to choose from. If you have any questions or need expert assistance, get in touch with us today, and our team of professional HVAC contractors can help you find the perfect air conditioner that's right for you. And if you're looking for AC supplies in Florida, contact Discount Air Supply today for more information.